Buying August 13, 2019
Purchasing Your Home
Any major purchase requires research, careful analysis, consideration, and thought. Home buying isn't any different! Determining the right location, the number of bedrooms or bathrooms needed, and outdoor space is the easier things. However, there are many other factors to think about in your home search. From your initial search to the moment you get the keys to your new home, I will be there, guiding you through the process. I can even help connect you with mortgage professionals to get the best rates.
As an area expert, I can help educate you on the different neighborhoods, schools, and other local community amenities that suit your lifestyle.
Home Buying Can Be Easy
As your buying agent, I can help streamline the process of buying a home and make it easier for you. I've aligned myself with the top professionals in the industry, and once an offer has been accepted, I will personally help facilitate the process to close on the home. By working closely with mortgage brokers, title and escrow companies, home inspectors, and home warranty companies I will provide you with the best service possible!
Curious about what's happening in your neighborhood? You can create a custom market report to see what's active, under contract, and sold in your neighborhood!
Considering selling or refinancing your home? Get an INSTANT property valuation now!
Contact us today to find out how we can be of assistance to you!
Buying a house in Arizona can be quite challenging. Most especially to those who are doing it for the first time. Rightly so as it is probably one of the most important decisions you'll ever make. A house is not only an investment; it is also where you spend the rest of your life with the ones you love. That is why buying the right one needs more than just looking at houses to buy and home listings for sale online. So to help you with that, here are some basic things you need to know about buying.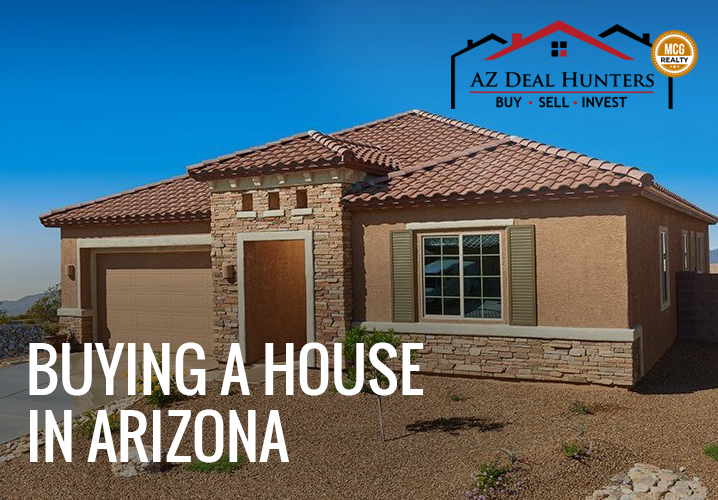 Buying a Home for the First Time in Arizona?
If it is your first time buying a house in Arizona, then it helps to take note of the following:
Calculate How Much You are Willing to Spend
We all have our own dream house. However, sometimes, life begs us to be a little more realistic. When you are looking for houses to buy, you may get carried away with everything and fail to recognize the amount you can afford. You may even fail to distinguish that from how much money you can borrow for a new home.
Also, when looking at home listings for sale, keep in mind the expenses you will be spending once you move in and not just the house itself. Make room for the future. Basically, this asks you to be more honest with yourself about what you can afford in the long run. To help you get that into perspective, consider the following expenses you might make:
Homeowners association fees (If you plan to live in a community with an HOA)
Homeowners insurance
Utilities
Transportation costs to and from your new home
Monthly repairs
Save to Afford a Down Payment
Going for a loan to buy houses in Phoenix, or in any parts of Arizona, does not usually include the down payment. This means that you will have to save a large amount for it. So keep in mind how much you actually have before going through with buying the house.
Check Your Credit If you are planning to get a mortgage loan, then one of the important things you need to have checked is your credit. It will be the basis for your interest rate as well as loan terms and, most importantly, for approval. Therefore, it helps to check your credit first before beginning the home buying process. If you think that something is bringing your credit score down, then it is better to mend it and improve your credit before anything else.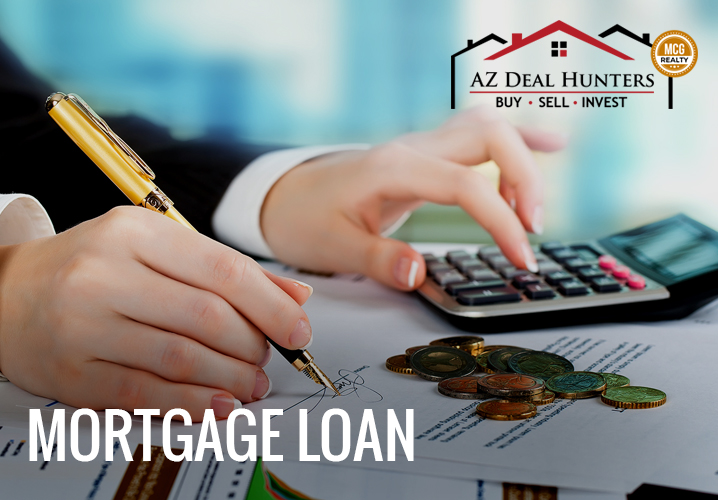 Know the Location of Where You Want to Buy
Knowing the place of where you want to buy your house basically makes everything more convenient for you. Since the home buying process can already be challenging, taking a little bit of weight off your shoulders is necessary. Also, with the place already in mind, you can actually narrow down your search and it helps you prepare faster for when you then find a house. Always Consider the Right Neighborhood for Your Living Conditions
If you still have no inclination where you want to live, then always keep in mind to consider the right neighborhood. By this, it includes taking note of your living conditions. If you have kids, then identify whether the proximity of schools around is near. This also applies to those without since this affects the home's value. Also, make sure to look at the local safety and crime statistics for that solid security. Check too whether you are close to essential buildings like a hospital, pharmacy, grocery, etc.
Don't Take an Open House for Granted
An open house is a great opportunity for you to not only check the property but the
neighborhood and your potential neighbors as well. Take note of the condition of the home such as the things that need repair and also when was it built. This helps you determine the sturdiness and its capabilities. Overall, don't hesitate to ask questions.
Work with a Real Estate Agent
No one can help you to better understand the whole home buying process—before and during—than a real estate agent. They are the ones who know every little detail that is necessary to look for in a good property. So don't decide on your own, make sure that who you are working with is not only experienced but trusted. Here at the Arizona Deal Hunters, you will work with trusted professionals that care about your goals.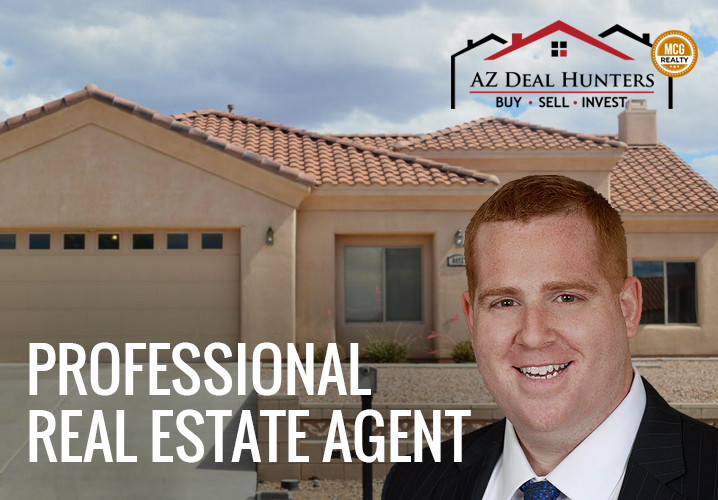 The Home-Buying Process
When you are planning to buy houses in Phoenix, AZ or buy homes in Scottsdale, AZ—or any part of Arizona, what you need to understand first is the home-buying process.
Like most undertakings, buying a house in Arizona begins with research. Go through some home listings for sale online and find one that best suits your taste. Then, determine how much you can afford. So as not to strain you from unexpected financial expenses in the long run. Consider in that your Mortgage also and a lot of other things.
This may sound heady, but don't worry because we are going to break the whole process down simply for you to understand. It goes:
Find a Real Estate Agent
Let us pick up from where we left off above: find a real estate agent. As we have mentioned, these people are the ones who are more capable of assessing the property and help you decide. But on top of that, these people are considered your lifeline throughout the process. So it helps to find a really good one whom you will be comfortable to work with.

Get Pre-Approved by a Lender
As early as your home search, it is better to get pre-approved for a loan. In this process, the lender will pull the credit information—as we have discussed above—to assess your financial situation. Right after, the lender will give you a letter that includes the amount they would be willing to lend you. From here, you'll get an idea of the value you can afford for your new home.
Begin Searching for Homes
By the time you finished sorting out your finances and talking through with your agent, you can then get to the fun part: shopping! Narrow down your choices from the information you have accumulated thus far. From there, begin looking at properties that closely resembles the home you want.
Make an Offer
After you find the perfect home, it is time to make an offer. You and your agent will together discuss this. Your agent will lead you into making a good offer. You can begin by building up from the listing price as a starting point. Your agent will then help you factor a number of things like the market value and condition, contingencies, and others like repairs and inspections. Once you have finalized, you will then make the offer and wait. If your offer does not make it, then you can always look for other houses.
Inspection of the Property
If your offer does get through, then you can then head on to the home inspection. Here, you can bring with you a home inspector to fully see whether you have overlooked some things that may still need to get fixed, which you will then negotiate with the seller. Moreover, you can start examining and envisioning what you want to do with the property. You can get its measurements and layouts. So by the time you get to move, you'll have everything planned and prepared.
Secure Home Insurance
Since properties are a type of investment, it is better to secure it with a home insurance. You will have to call your insurance agent and let them know about your buying a new home. Then they'll take it from there.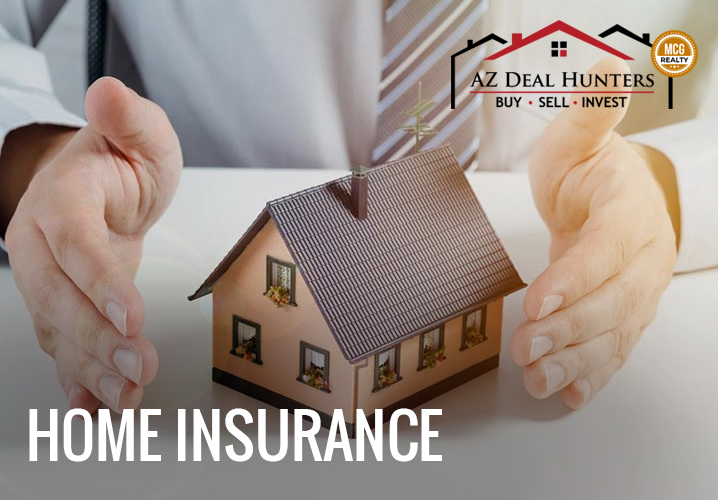 Sealing the Deal with Closing Day
This part is where everything will culminate. After the long and rigorous process, you will now have to seal the day on closing day. During this day, you will sign and read papers. Just make sure to go through the contract and the statements and clauses carefully one by one.
Moving Day (Finally!)
Now off to the final and most exciting part: moving in. Once you have signed and sealed the deal, you can then call yourself a homeowner of a new house!
Mistakes to Avoid When Buying a House
As first-timers, it is not surprising to encounter some mistakes when looking for houses to buy.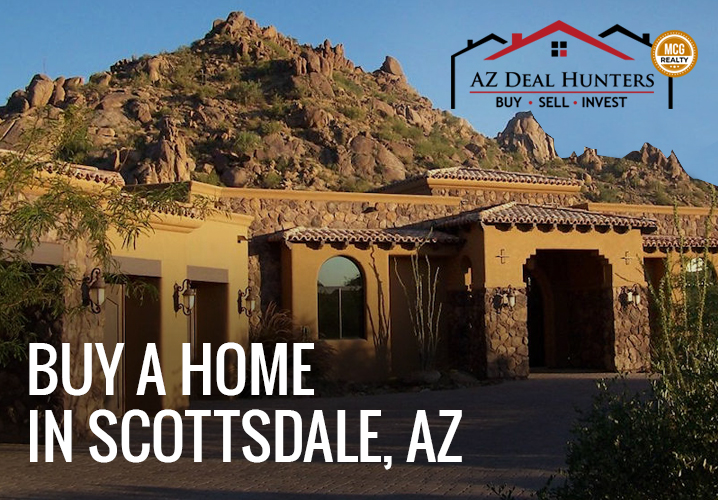 But we can help you avoid that by remembering these things when it's time to buy a house in Phoenix, AZ or buy a home in Scottsdale, AZ:
Avoid Buying a House if You are Planning to Move Again Soon
Some people tend to get caught with the idea of owning a property and then purchasing without considering that they may want to move again soon. This is usually the case with renters who may find it frustrating to write the checks every month while having zero home equity. As a result, jumping into home ownership may seem a better investment.
However, contrary to that belief, it is never good to buy a house if you are just going to move. You will have to face an unnecessary burden of paying extra costs with a closing, property taxes, as well as a depreciating asset. This may only leave you to losing more money than the equity.
Avoid Going Over Your Set Budget
We have emphasized the importance of identifying what you can afford beforehand. Now what you need to do is not go over it. Don't let your emotions overcome what you currently have. Also, avoid getting persuaded so easily by tiny additional offers because these things may just pile up into something bigger and therefore be busting your budget. Failing to do so may just leave you incapable of paying for your property in the coming months.
Avoid Overlooking Added and Hidden Costs
We have stated this above and we are going to state this again: don't forget to consider added and hidden costs. Buying a house does not end after you have sealed the deal and paid for the property. Instead, it is only the beginning. So when you are setting your budget, always make room for additional and hidden expenses that may occur later on. This includes maintenance, repairs, closing costs, property taxes, insurance, etc.
Avoid Not Taking Advantage of Property Inspection Beforehand
As much as it is pessimistic to think, a nice property on the outside may not be as good on the inside. So make sure to take advantage of property inspection before you purchase your home so you don't end up with buyers remorse. There could be more repairs and problems that you have to do that will only add the unnecessary burden of having to pay more.
How Long Does It Take to Buy a House from Start to Finish?
Buying a house is not an impulsive thing to do, its process can be very lengthy. This alone should be one of the things you must consider before the undertaking. However, it is something that you need to take and endure in order to get the best purchase. So here is a breakdown of the time estimate for the whole process:
Mortgage Approval – at least 2 weeks
Showing – 30 minutes to an hour
Waiting time for the offer – less than 3 days
Home Inspection – 2 to 3 hours plus 2 days for the results
Appraisal – up to 2 weeks
Closing a home – 50 days
If you combine all of those, you'll take roughly more than 2 months or more for the entire the process to be completed.
Why do you Need a Realtor?
If you find it hard to do new things by yourself, consider finding a real estate agent. For this, we here at the Arizona Deal Hunters can provide you with the best realtors to work with. They can coordinate with you throughout the home-buying process from making an offer to sealing the deal without missing the important parts and while keeping your interests in mind. All of this to help you reach buying your dream house!