Selling August 13, 2019
Selling Your Home?
Selling your home is all about knowing the local housing market. Pricing your home correctly is crucial to maximizing the highest selling price possible. As an area expert, I can help determine what direction the market is trending, so you can make the right choices when it comes to selling your home to get the highest price possible!
Accurate pricing is key to get as many people as possible to tour and make offers on your home, especially when you first list your home. There's a current pool of buyers waiting for new listings to hit the market, which is why accurate pricing and staging your home properly is crucial.
Things to Think About When Selling Your Home
Once we've determined the price, I can give you advice about the little things that you can do to stage your home to get you the highest possible price! You'd be surprised by the simple measures you can take to dress up your home to attract more qualified buyers.
I have a marketing plan that is designed to get maximum exposure to the buyers that are currently looking, and all agents that have buyers. Through pricing, staging, agent accessibility, and visibility, both on and offline, I can successfully sell your home to help you achieve your goals.
Curious about what's happening in your neighborhood? You can create a custom market report to see what's active, under contract, and sold in your neighborhood!
Considering selling or refinancing your home? Get an INSTANT property valuation now!
Contact us today to find out how we can be of assistance to you!
Whether you have a property for sale in Scottsdale, AZ or land for sale in Phoenix, Arizona, putting your property on the market can be tough. You need to set the right price and keep the property presentable at all times. If you're inexperienced in real estate, then that stress is multiplied.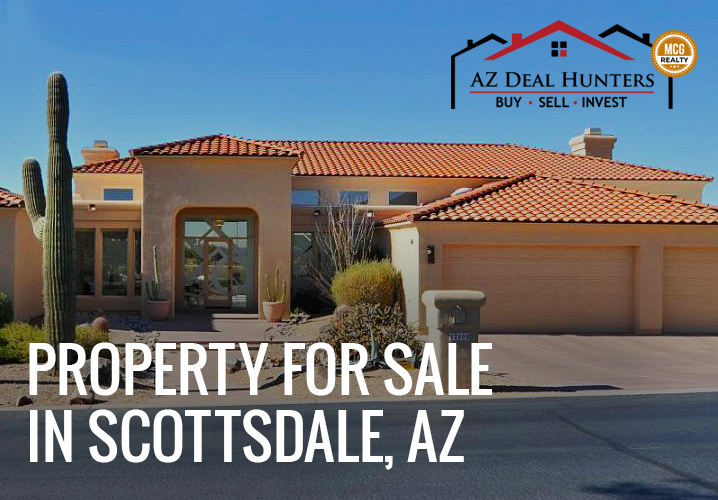 The key to selling your home is to know the local housing market. To maximize the highest selling price possible, you need to set the right price. As area experts, the Arizona Deal Hunters can tell you the current market trends so you can take the right route in selling your home with the highest possible price. Read on to learn more about things you need to know when selling your home.
Important Steps In The Home Selling Process
Putting your home for sale or a new property for sale on the market isn't as difficult as you think. You just need to make the right choices and be patient to sell your property at the best price. Here is an overview of the steps involved in selling a house.
Choose A Listing Agent
If you're inexperienced in putting real estate houses for sale on the market, then it's best to hire a listing agent to represent you. A listing agent will list your home for sale on geographical Multiple Listing Service (MLS) and work out the best price for you. Choose a listing agent with experience so you can get a good representation of your best interests.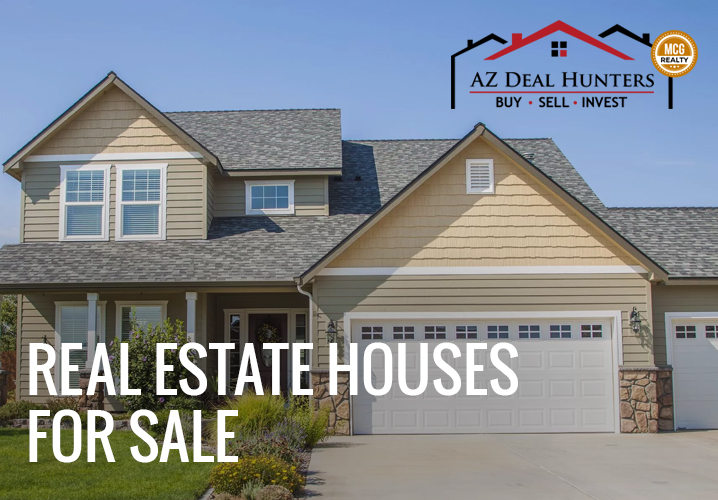 Set The Right Price
The most important factor in selling your home fast is to set the right price. You don't want to over-price because you'll end with a smaller buyer's pool. You also don't want to under-price because you'll lose money on your investment. To set the price correctly, pull comparable listings and consider the market temperature (hot, cold, or neutral).
Make Your Home Presentable
Prepare your property for sale by enhancing curb appeal and removing clutter. You can hire a professional stager or ask a real estate agent to make your home look attractive to buyers. Fix up your home before selling.
Market And Show Your Home
Once your home is ready for sale, market it right. Identify the selling points of your home and use them to advertise your home. Confirm that your listing is posted on homes for sale websites. Schedule an open house event and allow the potential buyers to check your home.
Accept Purchase Offers And Negotiate
Once you begin receiving offers for your property, begin negotiating with the prospective buyers. If you receive a lowball offer, don't be afraid to make a counteroffer especially if the market conditions are in your favor. Make sure that buyers utilize the proper form for writing a purchase offer.
Close The Deal
As soon as you receive the best offer, close the deal right away. Don't take too long because chances are the buyer with the best offer might find another house with a better deal. Complete the essential documents and sign off on the agreement.
What Are The Stages Of Selling A House?
Selling a house can be split up into three main stages.
Stage 1: Initial Agreement
The whole home sale process begins with a verbal agreement between the buyer and the seller. Both the buyer and seller agree to a certain price. Clearly, this agreement is not final and anyone can reject the agreement anytime.
To formally begin the process sale, both parties trade their personal details and other information of their respective solicitors. The seller's solicitor will send the first draft of the contract together with the property's details to the buyer's solicitor. The buyer's solicitor can raise any issues regarding the draft.
Once the parties agree to the terms and conditions of the contract, they can sign the document and return it to their respective solicitor. The exchange of contracts can only happen when the completion date is settled on.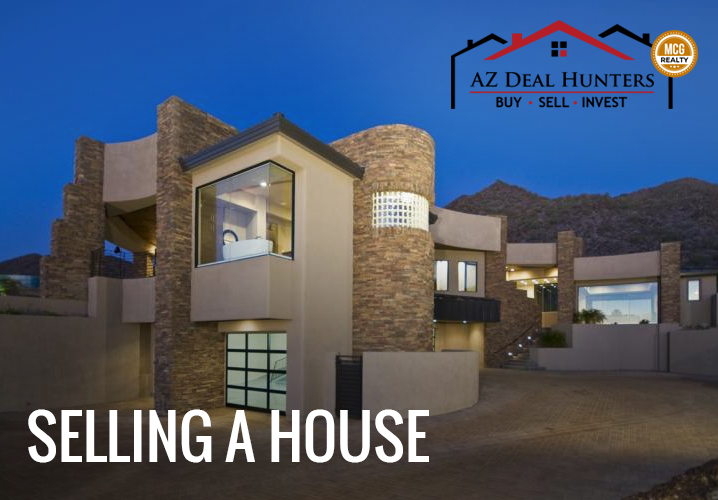 Stage 2: Exchange Of Contracts
At this stage, there's no turning back. The buyer and the seller have already committed themselves to the agreement. If the seller is buying another property, his/her solicitor has to complete it simultaneously to avoid homelessness.
Stage 3: Completion Of The Transaction
Outstanding matters have to be sorted out following the exchange stage. The seller can arrange his/her removal, pay any existing bills, and re-redirect mail. The transfer of deeds document has to be signed by the seller to add the buyer's name to the title deed. The transaction is complete once the seller receives the money from the buyer.
What Are The Costs Involved In Selling A House?
Many people fail to realize that selling a house also entails a share of fees. In some cases, these fees can take up 10% of the sale of the property. Here are some of the costs that you can expect when selling a house.
Real Estate Agent Commission
The real estate agent commission is often the largest fee that you have to expect as a seller. In most cases, these commissions can go as high as 5%-6% of the sale cost. For example, the house sells for $500,000, the commission fees can be $25,00-$30,000.
The commission fee covers the employment of a contract lawyer, negotiations, and transfer of title. This is shared between the seller's and the buyer's agents. If you can do the realtor's responsibilities, you can do the sale yourself and skip this high fee.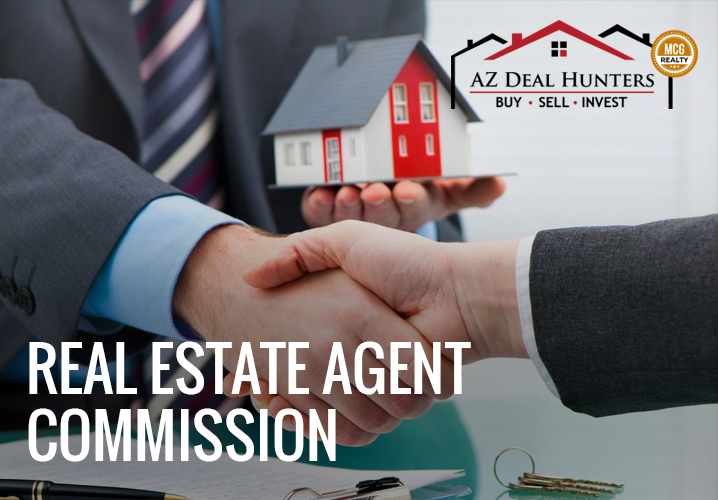 Getting The House Ready For Sale
To prepare your home for sale, you might have to get ready for these upfront expenses. These are involuntary costs but you may want to consider them if you like to sell your home for the highest price possible.
Painting: This is a good way of improving the look of your home. You can save thousands of dollars by painting the house yourself.
Washing Windows: Sparkling windows can make a big difference on the appeal of your home. If you want to hire someone to wash the windows, prepare a few hundred dollars.
Landscaping: To improve the curb appeal of your home, you may have to hire someone to do the landscaping in your garden. Plan to add some flowers and greenery.
Fixups: These are necessary to present a well-maintained home. You may spend a few dollars on replacing cracked windows, leaky faucets, and broken staircases.
Light Utilities: While the house sits empty, expect your utility bill to double as you have to leave the lights on so potential buyers can check your place anytime.
Staging: Staging your home is a great way to increase the appeal of your home to potential buyers. Expect to spend a few thousand dollars for a professional stager to help decorate, declutter, and organize your home. If you can't afford it, might as well be your own stager and buy new decorative items for your home.
Closing Costs
You can expect more expenses to pay when you close out a home sale, such as the following:
Escrow Fees: This is the expense charged by the title company for doing its work. This fee may vary by company but the average fee is $500.
Transfer Tax: This tax is imposed by the state and local government can go about $50.
Title Insurance Premium: In Arizona, the seller pays the title insurance premium of $3-$700 per $1,000 of appraised value.
Prorated Taxes: In Arizona, taxes are prorated. This means that the taxes for the first half of the year will be due on October 1 and the second half will be due in March the following year. So if your buyers occupy your home on June 1, they'll receive the tax bill for October.
Seller Disclosure Fee: This expense is required if you're selling a home that belongs to a homeowner's association. This fee can go as high as $400.
Recording Fee: This is the payment for recording the deed transfer with the county and the amount is normally $40.
How To Sell Your House With A Realtor
Selling a house is a complicated process that's why you need a good Realtor to handle a smooth transaction for your home's full value. The main tasks of a Realtor are to help set the correct price and attract buyers to your door.
When selling your house with a Realtor, first, talk about how you want to sell your home. Think about what you feel at ease with, but get ready to hear what your Realtor suggests. The auction is often the best sale method to accomplish the best result in a short time.
Once you've chosen a sale method, set the correct price. You and your Realtor need to decide a plan for listing, presenting, and selling your home. To set a correct price, you should research on comparable local sales and combine that knowledge with your Realtor's current market analysis.
Review the agreement together with your Realtor. Don't be afraid to ask questions about the terms that you don't understand. If you want to change a clause, ask before your sign.
You'll fully realize the benefit of a Realtor when it comes to marketing your property. A good Realtor will market your house aggressively. This means suggesting staging strategies to make the house look appealing, maximizing the listing with good pictures, and showing the home to potential buyers.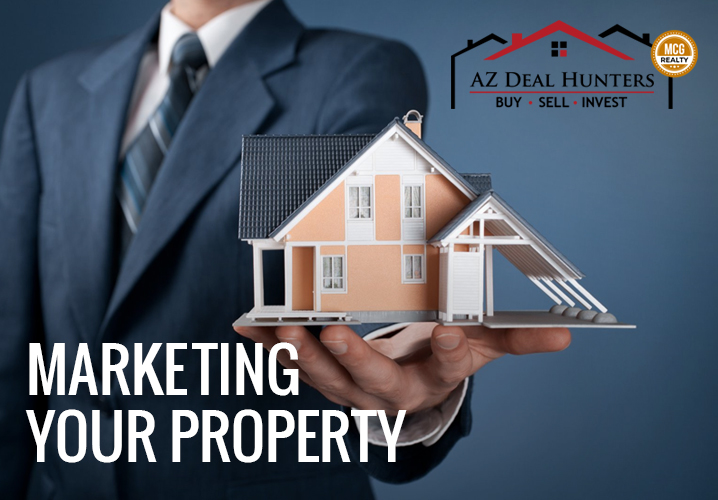 Put your faith in your Realtor when it comes to negotiating the purchase price. A good Realtor will have the right skills to get the best price for you. The Realtor will negotiate counter-offers, handle the paperwork, and generally go through the most stressful part of the process.
How To Choose A Realtor To Sell Your House In Arizona.
If you want to put homes for sale in Arizona, then you need a good Realtor that will sell your house at the best price and at the quickest time as possible. This is not the time to use your friend, relative, or a cheap Realtor, choose the best.
The first thing that you need to do is to look for a certified Realtor. You might think that a Realtor is the same as a real estate agent, but you're wrong. A Realtor is a title given to true real estate agent belonging to the world' s biggest trade association of agents. Certified Realtors have more industry credibility since they should pass specific eligibility examinations and follow a strict code of ethics.
Choose a Realtor from a credible real estate office. Larger real estate office might use more resources to market your home but smaller offices may offer more services. Consider working with a local real estate agency, like the Arizona Deal Hunters in Phoenix, AZ.
Request a marketing plan. A competent Realtor will know how to set the correct price for your home. Your prospective agent should know who your target market is, have a suggested strategy to make your home more presentable, and present a plan to advertise your home using various mediums.
Determine whether your prospective agent is a person of integrity. Ask a list of references and call them to verify their satisfaction with the agent's performance. This is the best time to ask the customers whether they have any problems encountered with the agent.
Experience and capabilities are other two qualifications in choosing a good Realtor.The ideal agent should have a long experience in successfully selling homes in Arizona. Research how many homes similar to yours does the agent has sold throughout their career.
Want to sell your home at the best price possible in Arizona? Get an instant property value now from the Arizona Deal Hunters. For more assistance, contact us online or call 480-432-7049 today.